Firstborn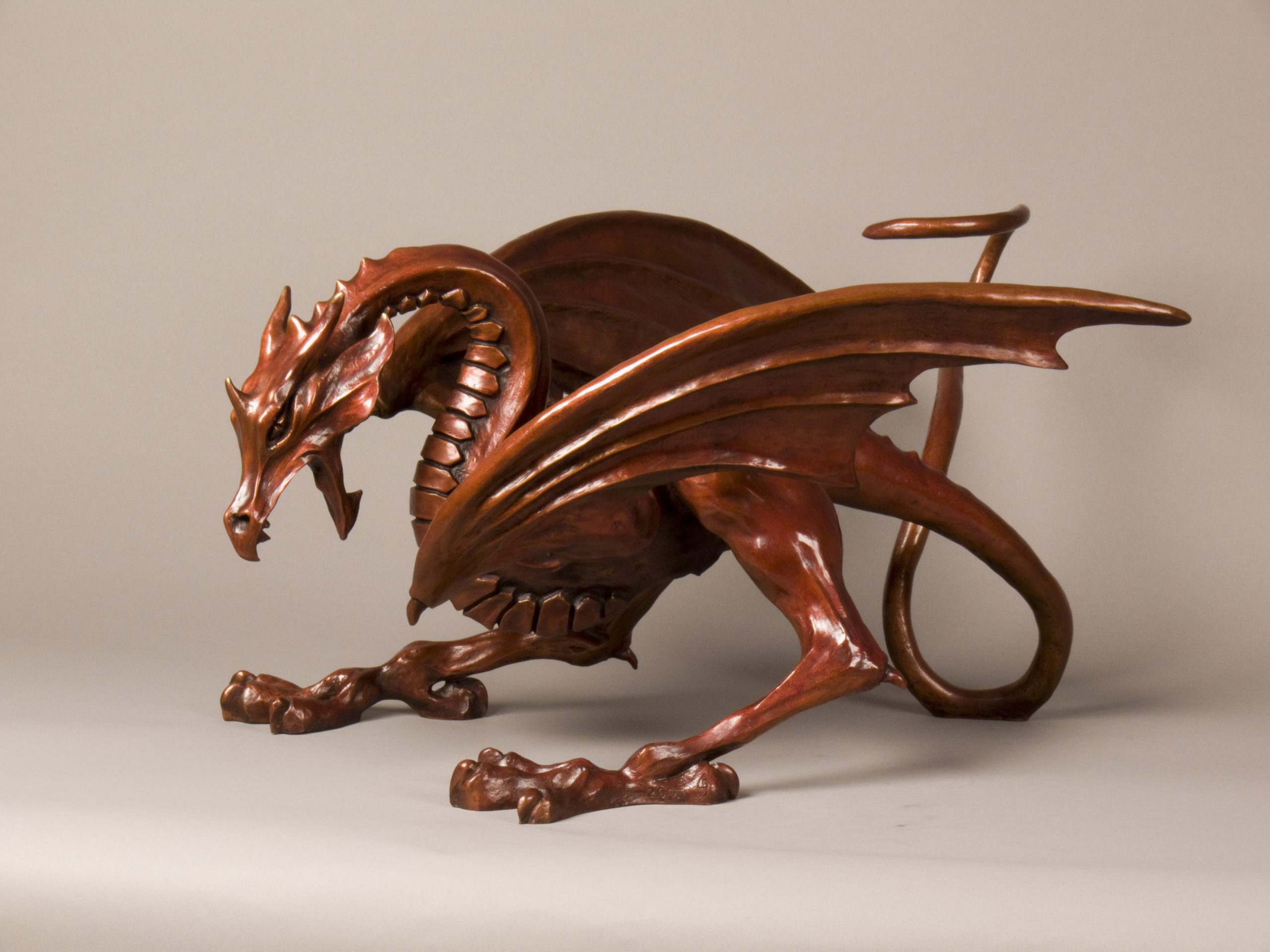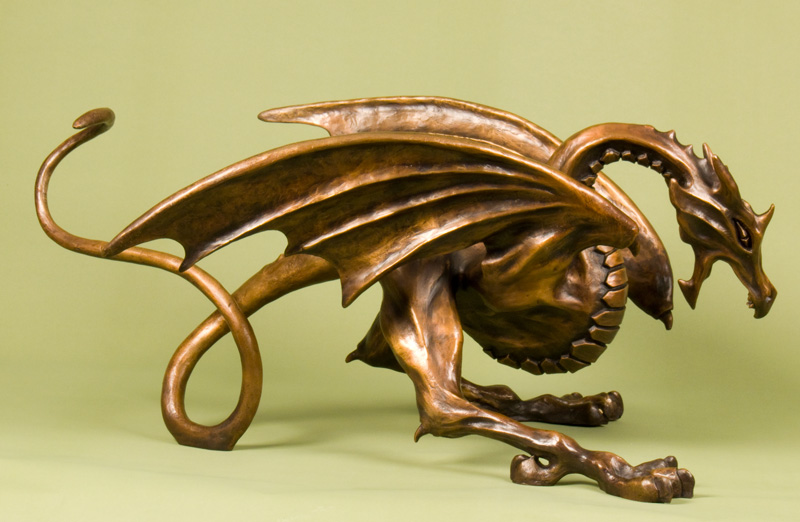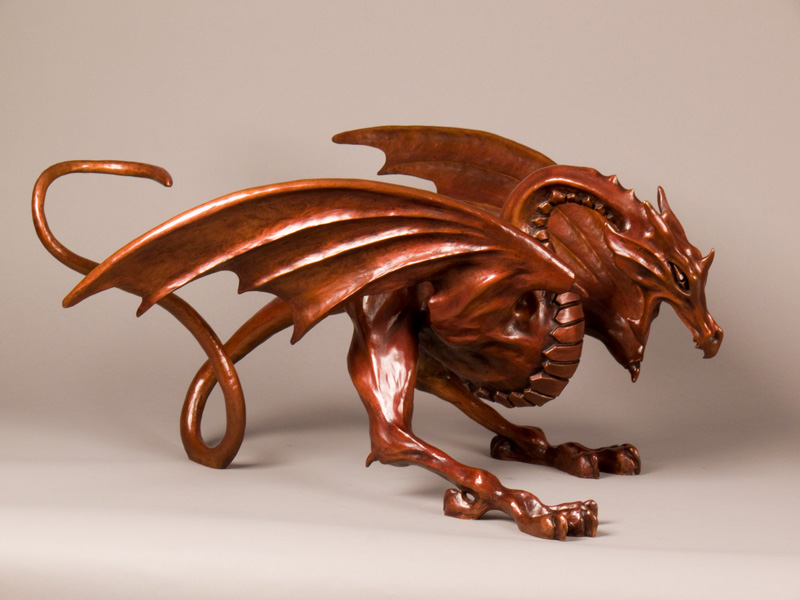 It was circa 2004 when Wendy and I were in Las Vegas and we wandered into a gallery that had a great collection of bronze dragons. She loved them. I loved them. But we loved different ones. We went back several days in a row drooling over these pieces. One thing that bothered us was that the editions were very large. In the thousands if I remember correctly. That was a turnoff.
After leaving the gallery for the third day I turned to Wendy and said, "I can do something as good as that." Wendy thinking, good, he will have something to do when he retires in 15 years to keep him out of my hair, said, "Sure, go ahead."
It would have been more cost effective to buy ALL the dragons in the gallery–but not as much fun!
Much to Wendy's surprise, material started arriving a couple of weeks later. Soon the armature began to take shape. Here is it with aluminum, galvanized pipe, and bicycle tire inner tubes. Some people thought that this was the sculpture! One truth is, as goes the armature, so goes the sculpture.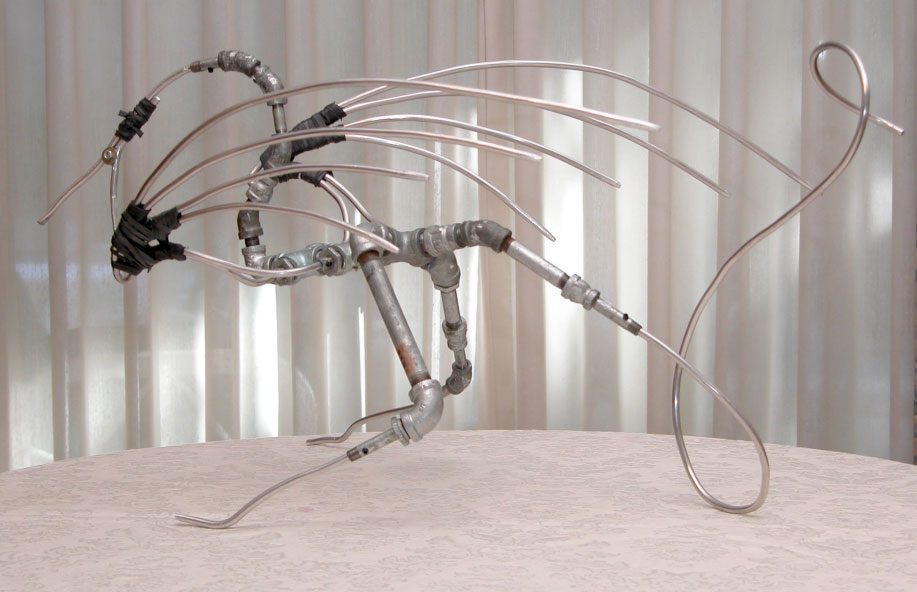 I put clay on it and eventually, I brought it to the foundry, Mussi Artworks in Berkeley. We about had a heart attack when they said that they would end up cutting it into about nine pieces.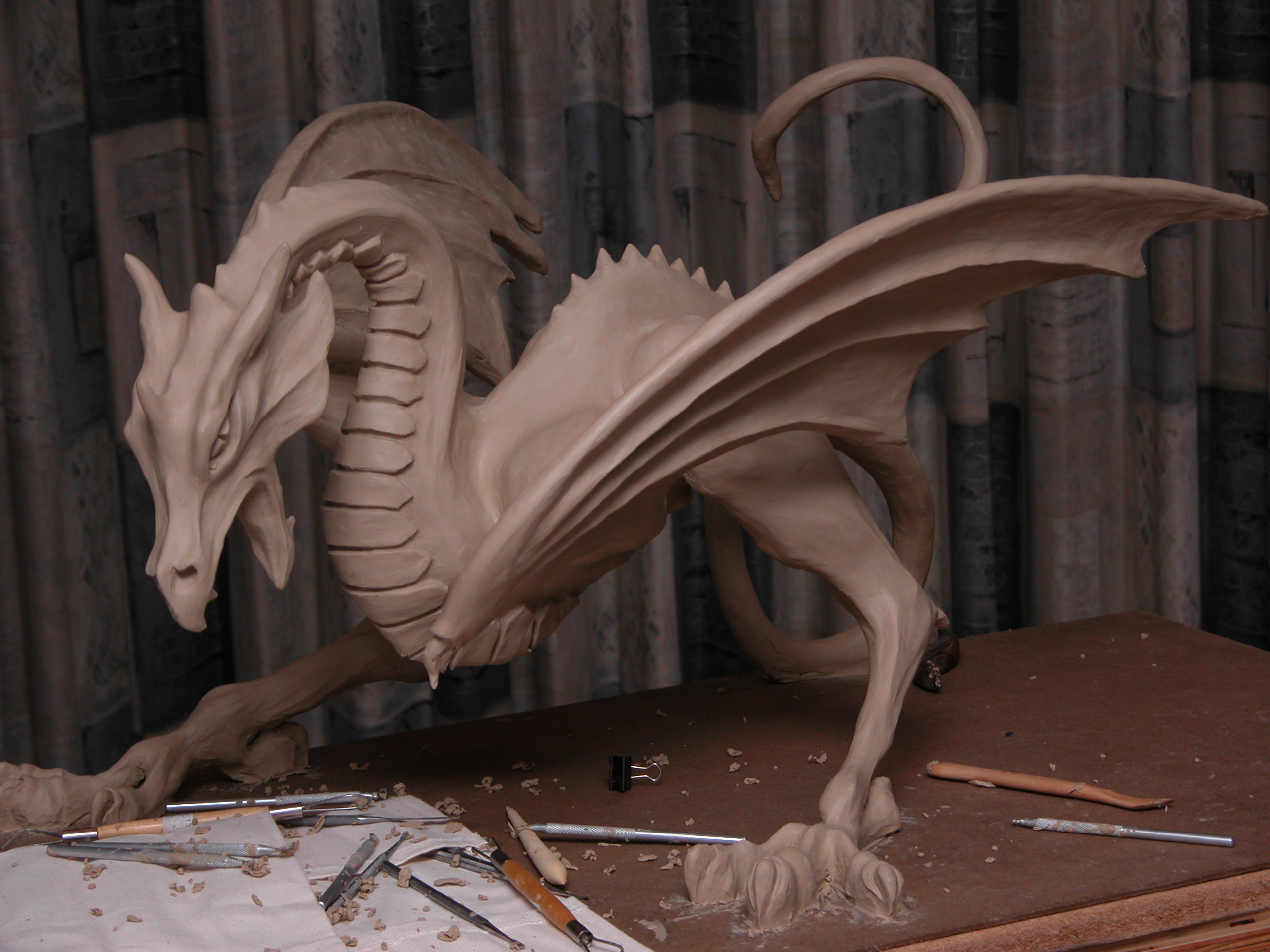 The process, in short, is clay positive > rubber negative > hollow wax positive > ceramic negative > bronze positive. This takes several months and is very expensive. After it is done and welded back together, then it gets its patina, a process with a torch and spray bottles containing chemicals known to the State of California to cause cancer. This process changes the alloy composition of the bronze surface.
Of course the best way to view a sculpture is in 3D. The 360 degree video below is the best we can do in this medium.
For you photographers, we used classic form lighting and seamless paper for the formal portraits. Long exposure times for the stills is easy because they are pretty good at staying still.
We decided to call it "Firstborn" because it is the first of my bronze sculptures. We hope you like it. After producing this I looked at it and decided that if I could do that for my first piece, I should definitely continue.
Note that this sculpture is staying only in the family.