Bacchanalian Swing
Bacchanalian Swing is a dynamic piece and the one that has gotten the most professional recognition. You can just feel the fun the satyr and maenad are having as they work themselves into a frenzy. Notice the grape leaf they are dancing on and the empty wine vessel lying at their feet. And only about one person in 10 notices the gesture of the satyr's upper hand.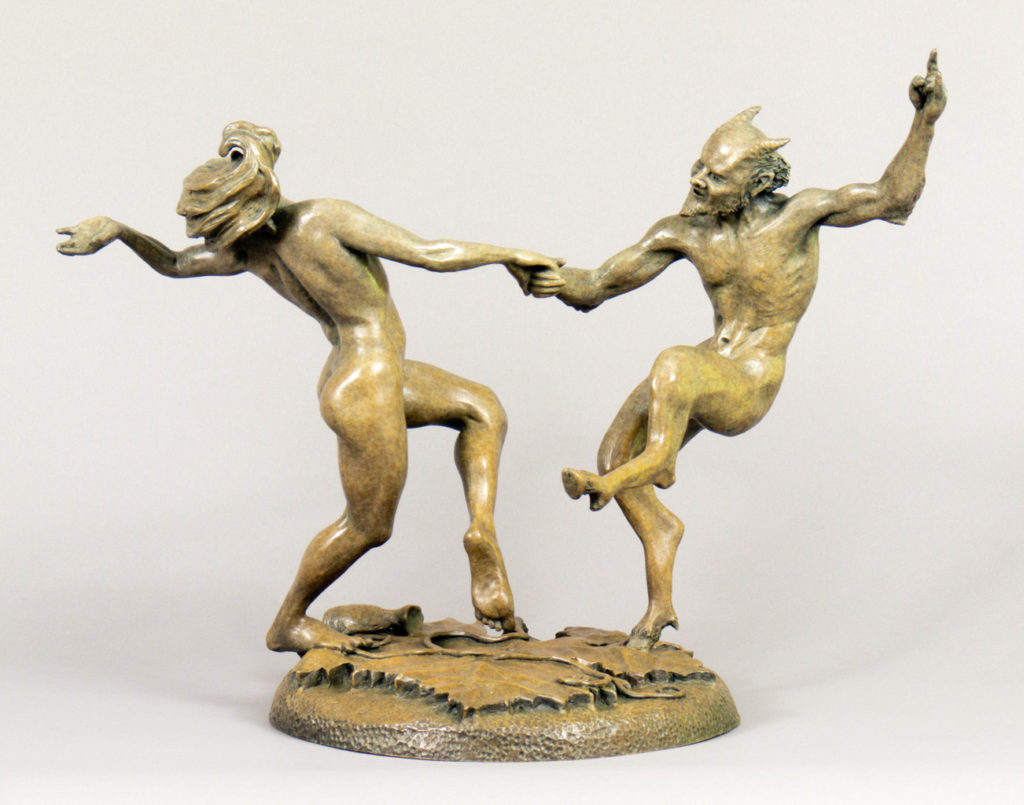 At a show in Loveland, Colorado a gaggle of yound women were standing around the sculpture and speculating about how the girl would feel about this in the morning. "The best ever!" "Oh my, what have I done?" The comments were entertaining as each lady saw something different in the sculpture. As an artist, I love that. But if you know mythology, you know that these Bacchanalia often ended badly.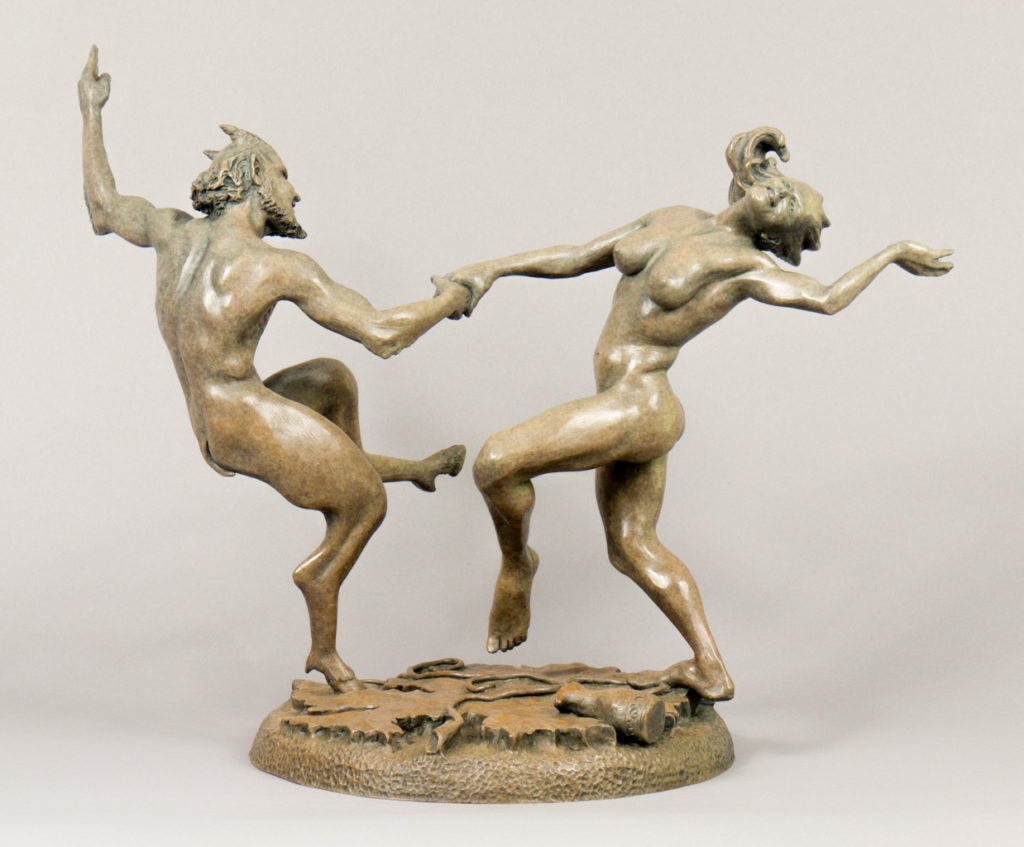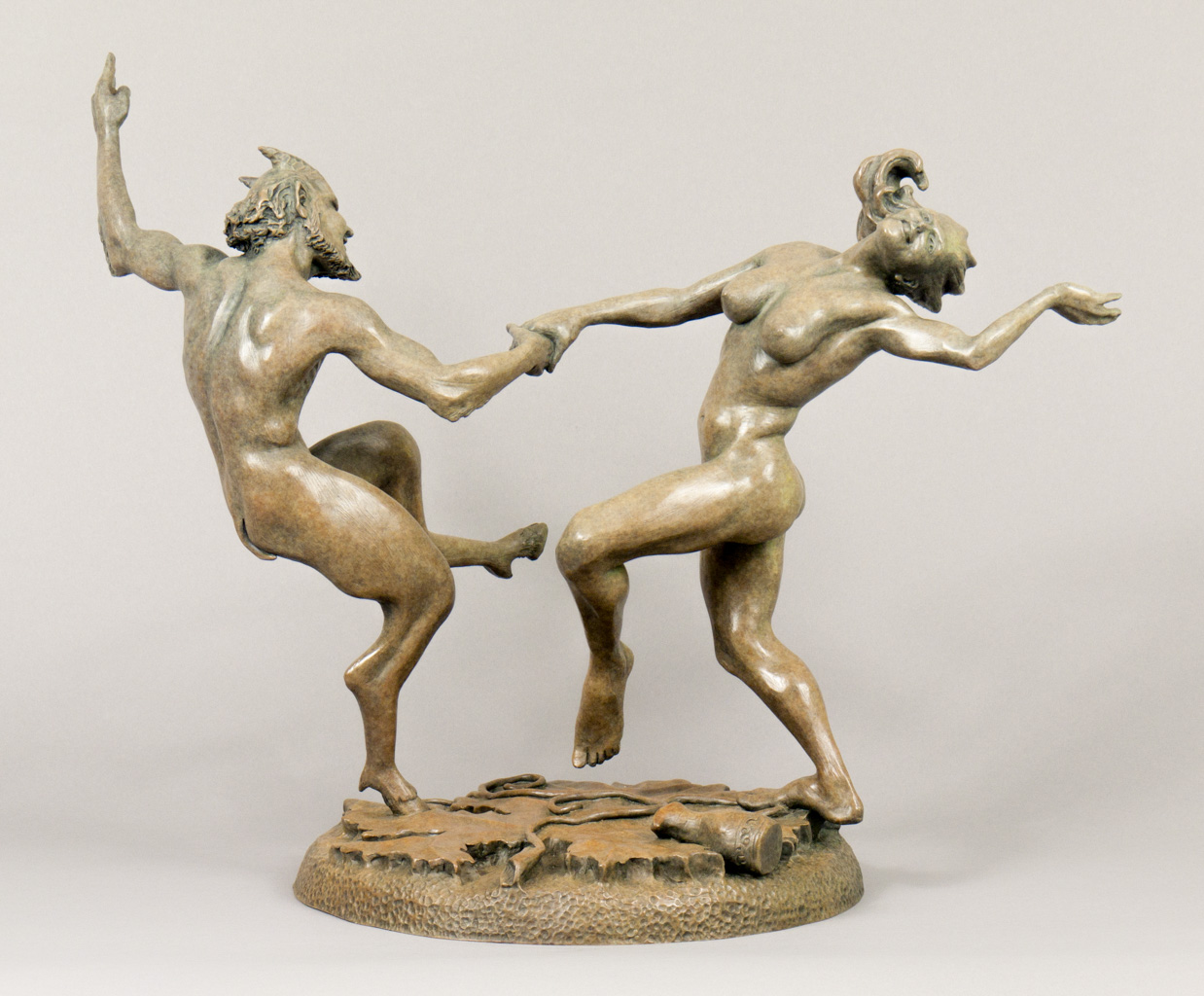 To give you a feeling of what goes into making a piece like this, first imagine what the poor model had go through to hold anything like this pose. It won't surprise you to learn that she is an accomplished yoga instructor. To help her we built a whole set of scaffolding to help her hold the pose. Part of it included a sling for her raised left leg. At one point I told her that we were done with that set and she lifted her left leg out of the sling. I then yelled "STOP," because when the leg was under tension, as opposed to resting in the sling, her rectus femoris popped near where it connects to the ilium. I made her hold that for a few seconds so that it was correctly captured in the clay. Getting dynamics like that right are what separates good from great. And why talented models with a great attitude are so critical.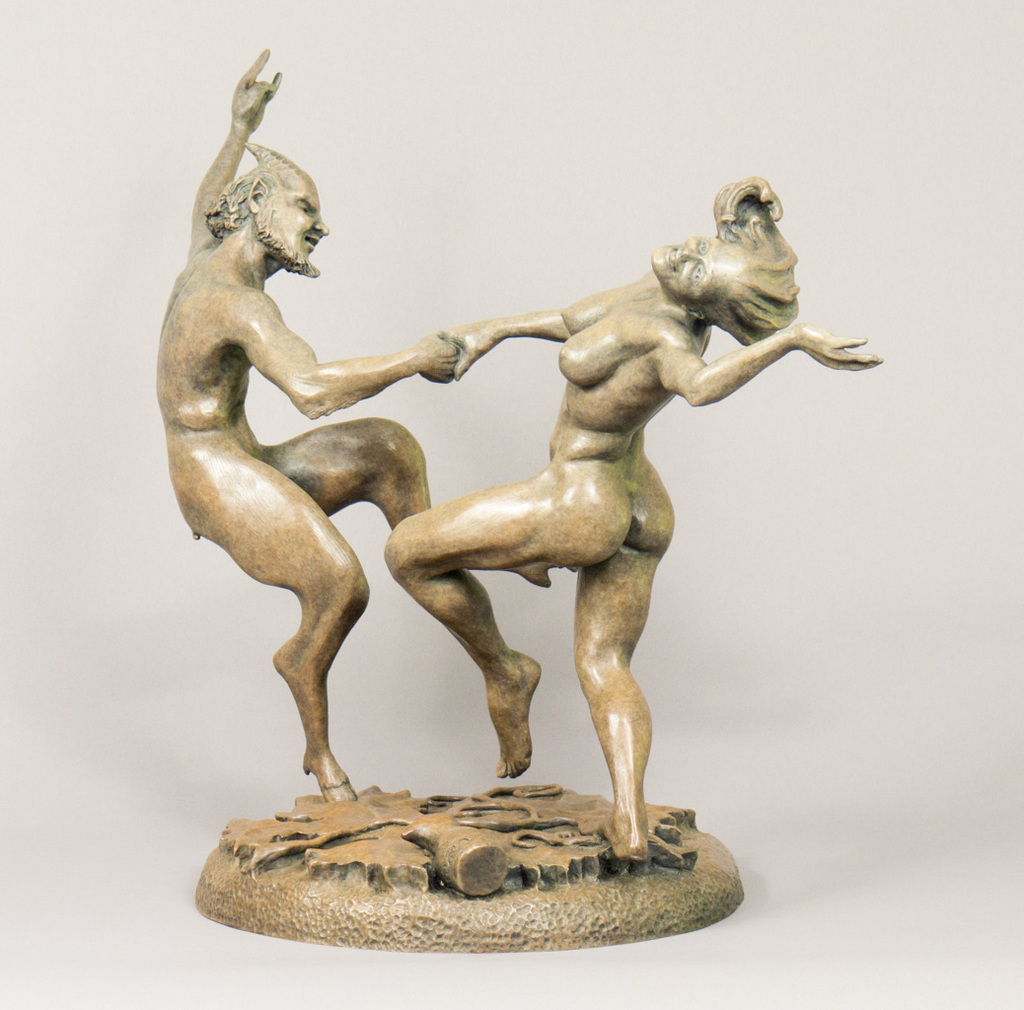 Bacchanalian Swing is an edition of 15. It won Best in Show at the World Science Fiction Convention in 2011 and was selected to be one the 19 pieces invited by the National Sculpture Society "California" show August – October 2019 in New York City.
Several customers have chosen to display Bacchanalian Swing in their wine cellar. Certainly an inspired location for it. Where will you place your copy?