First Ascent
First Ascent is my most successful bronze figurative sculpture to date. At this point we are down to the last few in the 24″ edition and expect it to be sold out within a year. If you have ever lusted after one, now is the time. The edition is 15. There is also a 12″ edition that is over half sold-out.
My son Jason modeled for this rock climber (for about 5 minutes) so that I would get the action right. I really like this piece because of the beautiful vertical line formed by top arm forming a long S-curve with the opposite leg. Also the horizontal line with the other leg and arm. These elements reflect the gesture and rhythm that I love to achieve in my sculpture.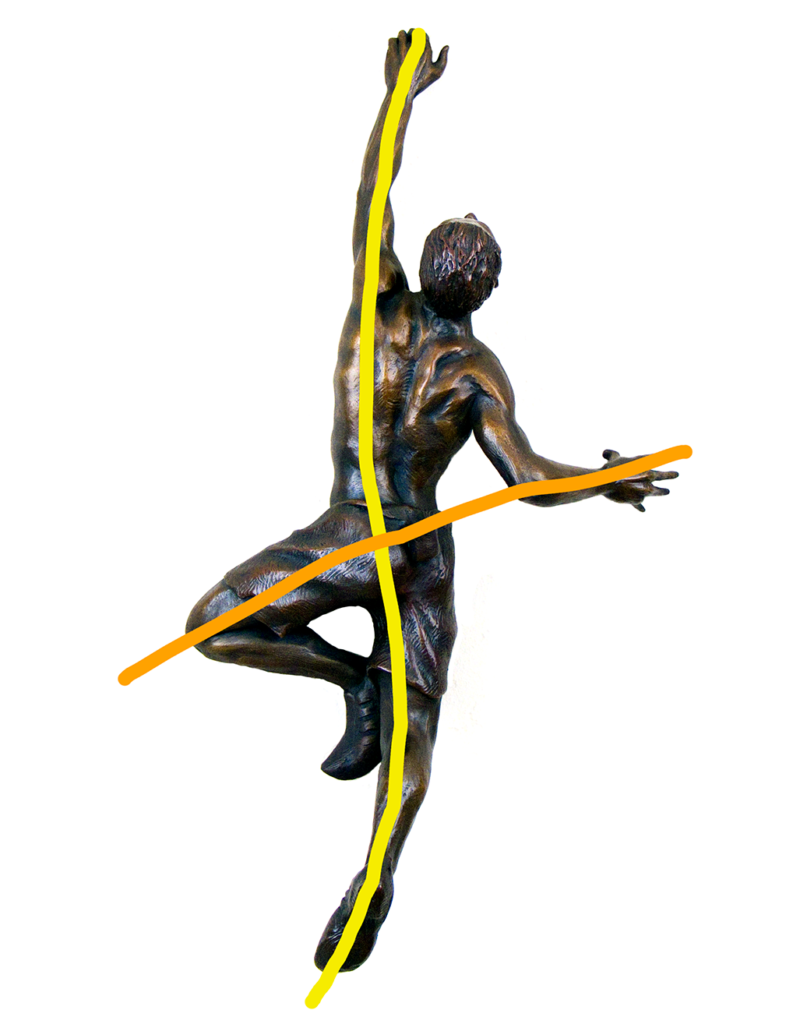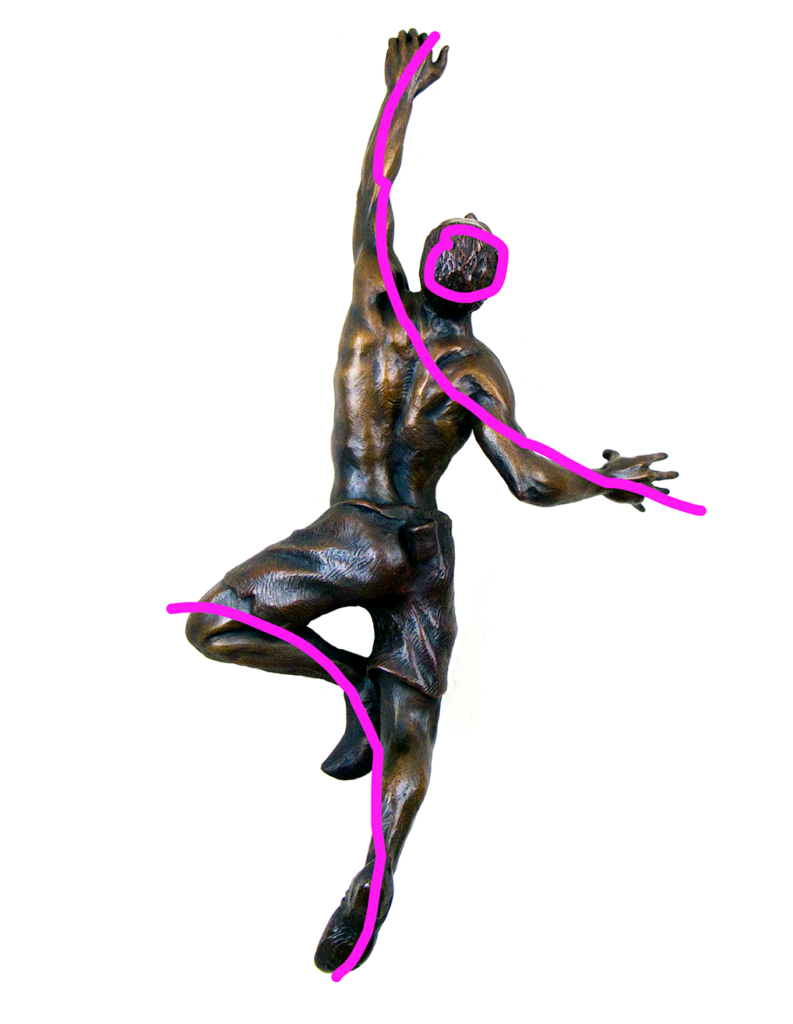 Perhaps the origin of this sculpture is my hearing someone saying that "sculpture is what you bump into when you are looking at art." Grumph. So why not a sculpture that climbs the wall with the art? This piece was successful at that and several people have shared with me that they have it climbing the stones in their fireplace.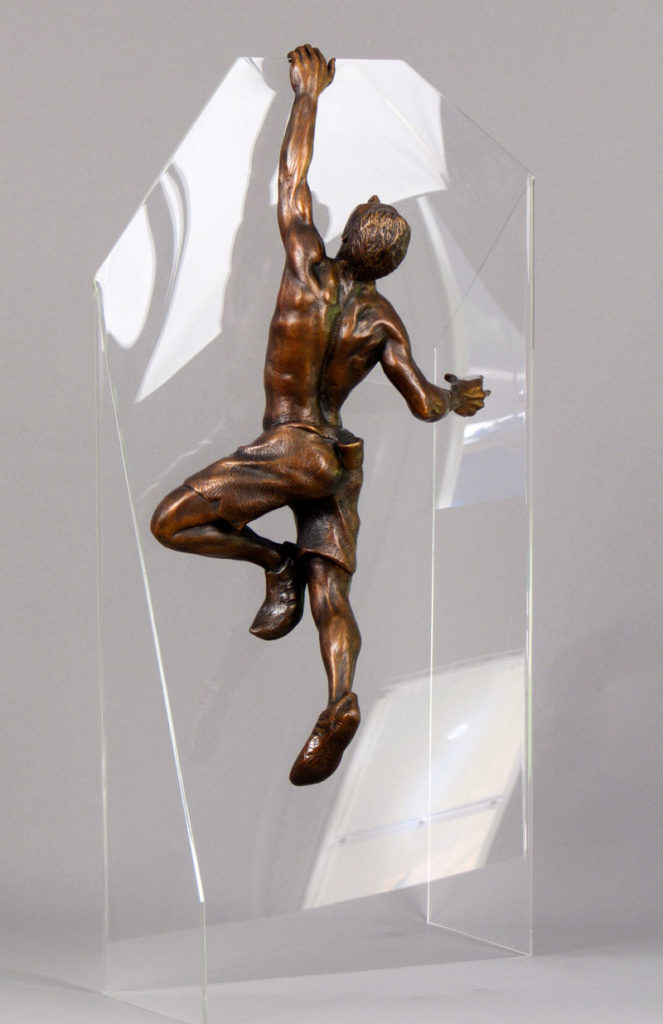 But I also got comments from people asking, "Did you sculpt the other side? Does he have a face?" Well, YES!!!!  So I came up with a way to have him climb a plexiglass mountain so that both sides can be seen. About half the people who have this sculpture have it free-standing on the plexiglass and the other half have it on a wall.
When we had the piece on display in Colorado, someone said that their fireplace was too small for the 24″ edition and could they have it half-height? So we also had it 3-D scanned and printed. After cleaning it up, we used the printed version as the mold for the 12″ edition.  That edition is 45. (That it was easy to turn the number 15 into the number 45 might have had something to do with it.)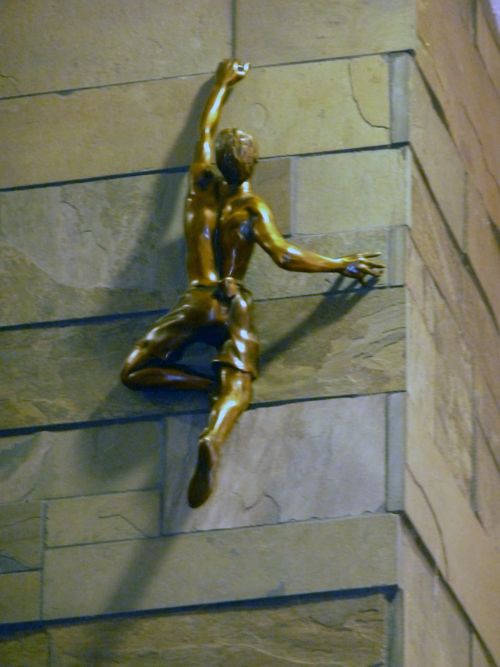 For years, people have asked for a female version of First Ascent. It now exists, see https://lanceglasserart.com/our-portfolio/nevertheless-she-persisted/
So, how do you want to hang First Ascent in your space?