Nevertheless she persisted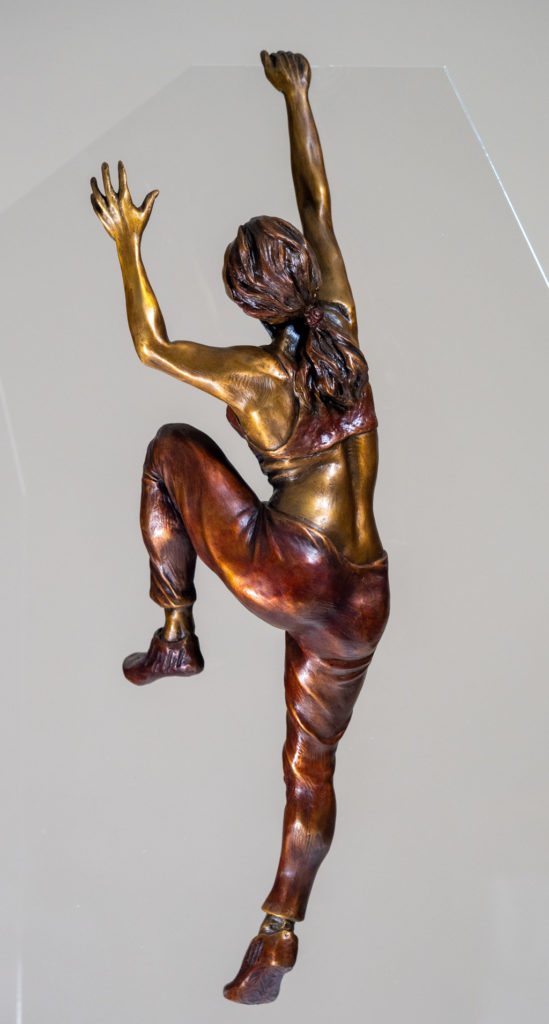 For years people have been encouraging me to sculpt a female companion piece to my popular First Ascent bronze. Finally, she is here.
Some pieces come together with more difficulty than others and this new piece, Nevertheless, She Persisted, took a long detour to get to the finish line. The original version was basically done when I stepped back and realized that it didn't have the rhythm and beauty that I wanted. I took a large fish filet knife to it. When I posted that in my Facebook feed, one of my good friends actually called up to see if I was all right. I was, but the sculpture was not.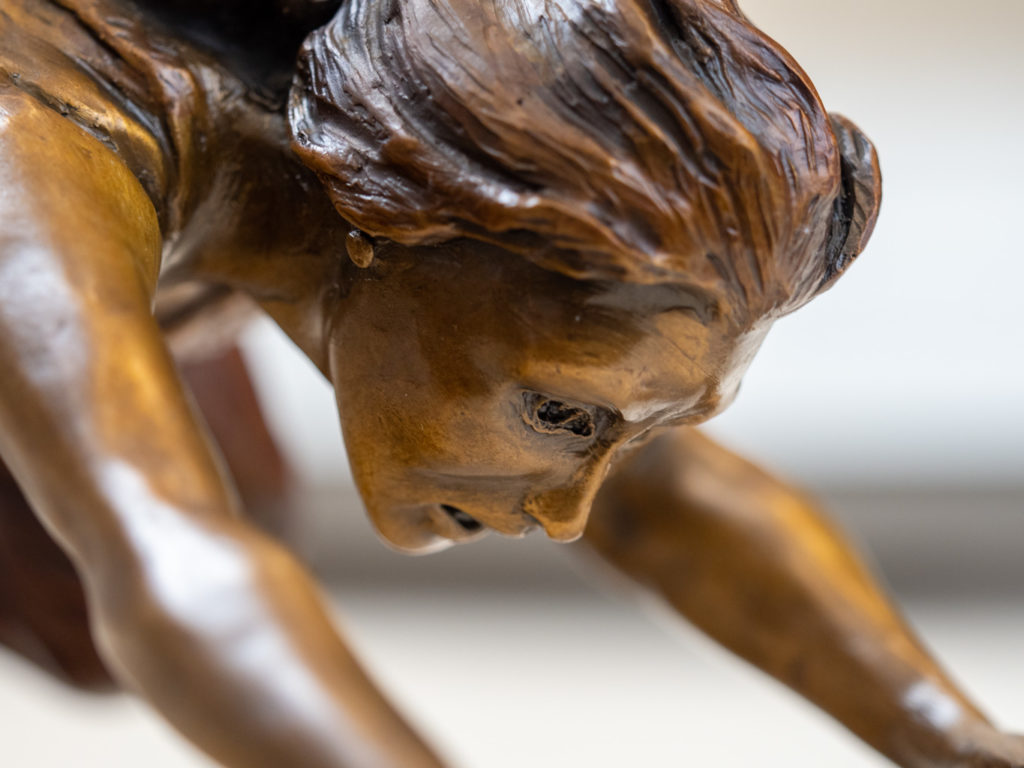 This sculpture honors all of the women in the world who persist and expend great effort in pursuit of their goals.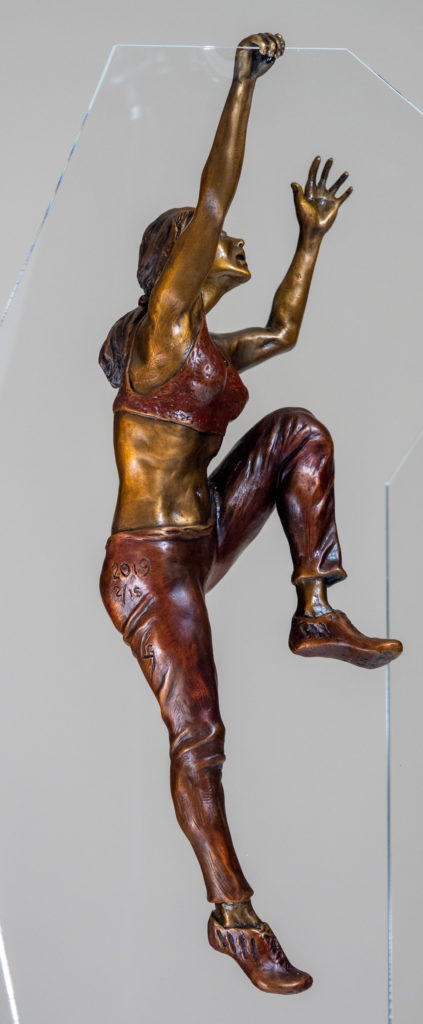 Nevertheless, She Persisted can be hung either on a plexiglass stand, as shown above, or directly on a wall or stone fireplace, as shown below. Even though part of her is blocked, I think she works particularly well as a wall climber.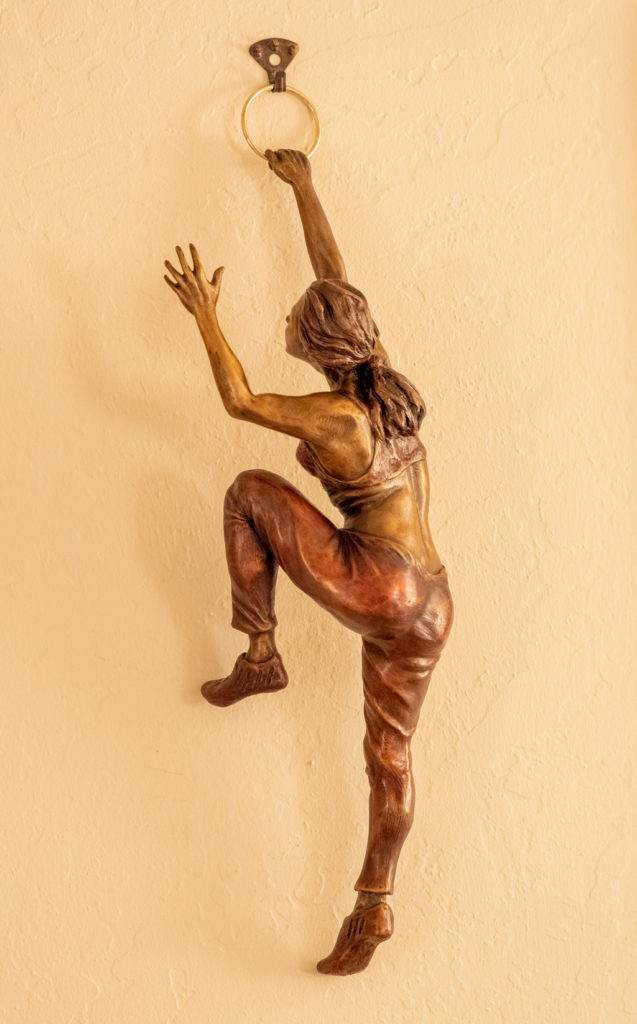 Edition of 15
22 x 7 x 7″
11.4 lbs