Al Dente
The origin of this sculpture was that I caught a young lady tasting a piece of spaghetti to see if it was done. That is how she got her name. How she ended up in a pot, I am not quite sure. The sculpture just sort of got away from me. Her facial expression is one of ecstasy.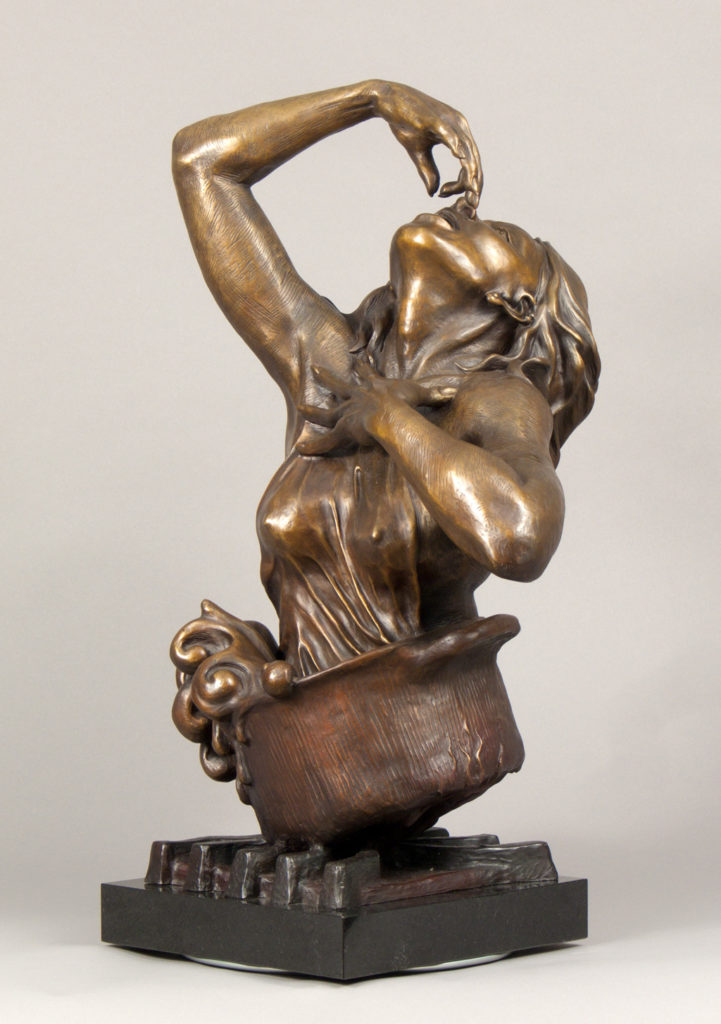 This was my first figurative bronze so I started it with my lovely wife modeling. It seemed to be coming along well so I hired a professional model who was a little less than half her age. Then I got in big trouble. I took some clay off the sculpture. Not a good move.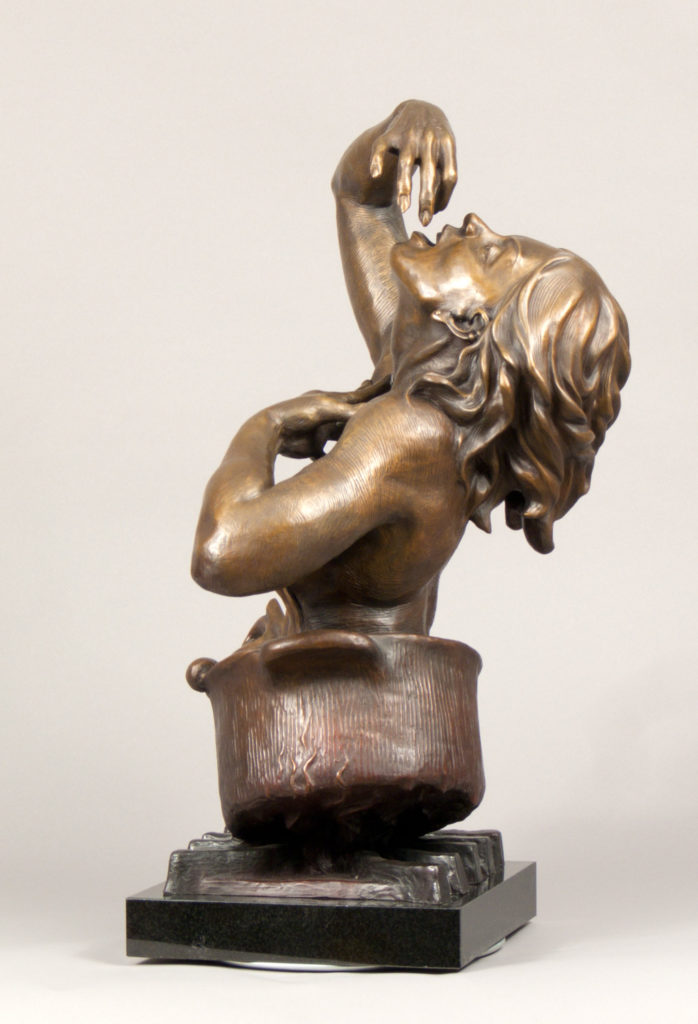 As I said, she was to be tasting a strand of spaghetti. But while she was still in clay, I threw a party at my house. I don't know about your friends, but mine are not in awe of my art. I hadn't yet gotten around to putting the spaghetti in her hand and so every time I walked past the nearly done sculpture, she had a different thing in her hand: a grape, a strawberry, an olive, and so forth. From this I learned that I should let the viewer fill in the gap from their imagination.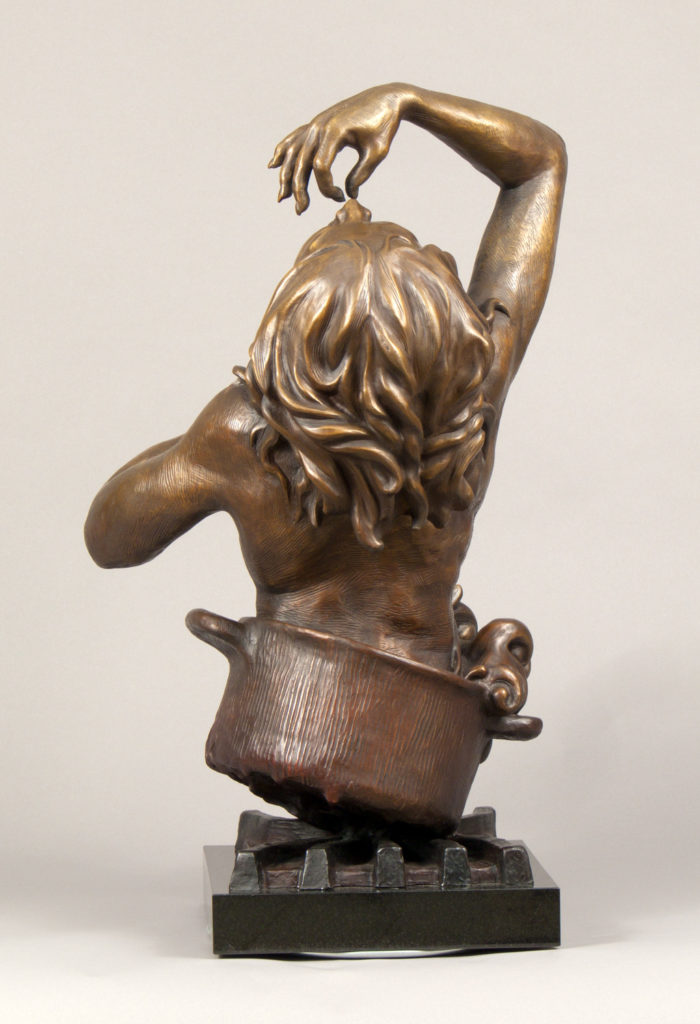 Al Dente is another example of trying to capture a strong rhythm line in the sculpture, as can be seen here.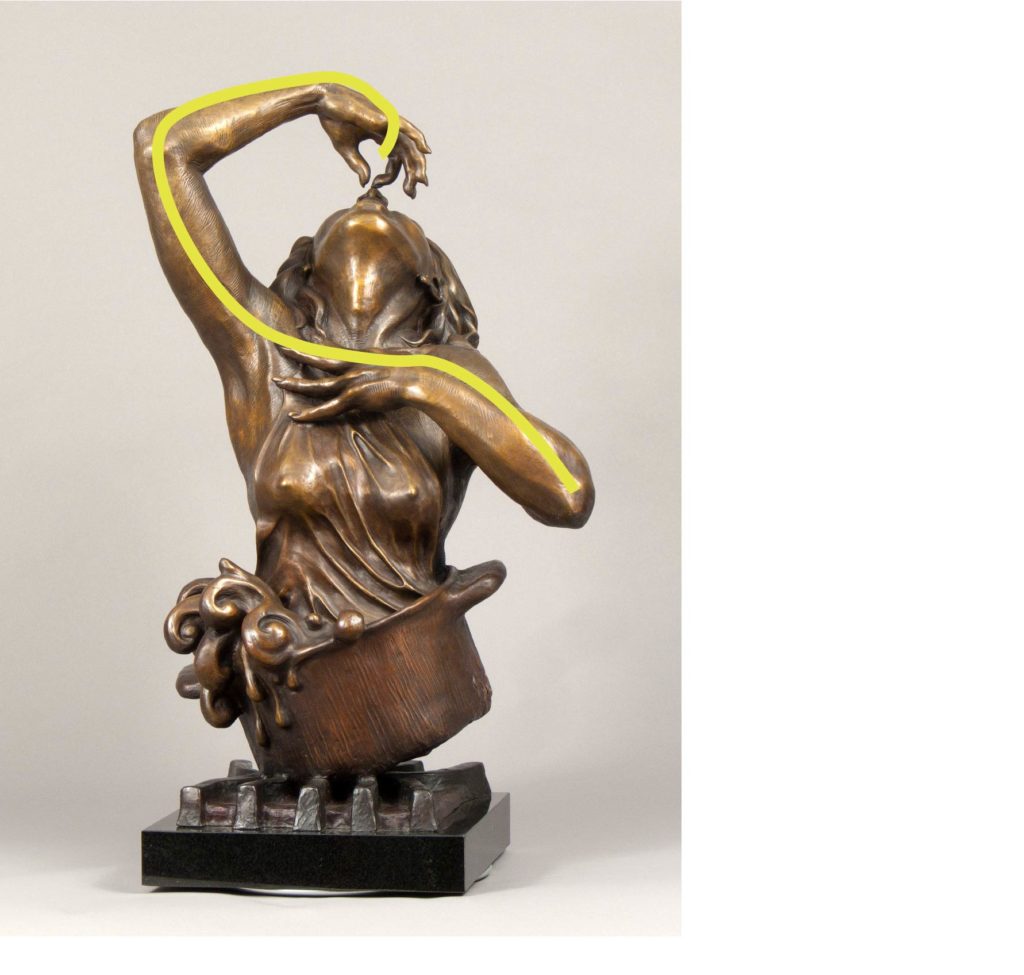 28″ high and 115 lbs
Edition of 15